Meet the Right On Track Team
In recruiting - it's not who you know, it's who knows you.
Andrew Novelli is an independent athlete consultant and the owner of Right On Track, LLC. Since 2010, Andrew has personally coordinated the recruitment of 400+ student-athletes in the Chicagoland Area to collegiate programs all across the country. By utilizing innovative recruiting methods and customized game plans tailored to each family, his athletes are consistently ahead of their competition and in position to reach their goals. Andrew has spent his entire career as an advocate for student-athletes by providing structure to their recruiting process and developing working relationships with college coaches at every division.
With his recruiting expertise and proprietary approach, each student-athlete is able to optimize their collegiate options through scholarships, competition, and choice while taking advantage of the once in a lifetime opportunity. Andrew established Right On Track to overcome the disconnect in college recruiting by empowering student-athletes and their families to take control of their future.
Learning the business of college recruiting through the world's preeminent scouting organization, National Scouting Report, Andrew was the Director of Scouting in the Chicagoland Area of NSR for seven years before founding Right On Track. He also served as the National Director of XC/Track & Field while gaining experience and insight into the recruiting process for each collegiate sport during his time at NSR.
Andrew completed his education at the University of Illinois Urbana-Champaign, receiving a Bachelor's degree in Recreation, Sport and Tourism with a concentration in Sport Management. During his time at Illinois, Andrew worked for the football team under Head Coach Ron Zook as the Special Teams and Recruiting Assistant where he was responsible for creating weekly scouting reports by analyzing film on upcoming opponents during the 08-09 season and handling the daily duties of the recruiting office.
Andrew resides in Itasca, IL with his wife Joanna, five year old son Calvin, three year old daughter Delaney, and newborn daughter Camille. He enjoys spending time with his family and friends as well as attending local events to support the student-athletes and families he is working with.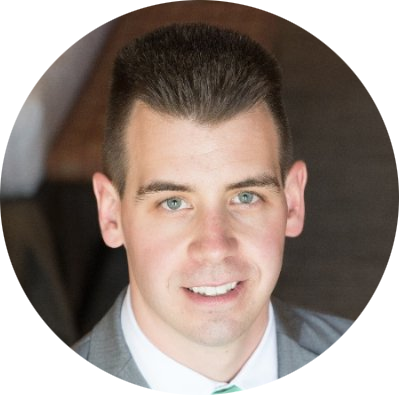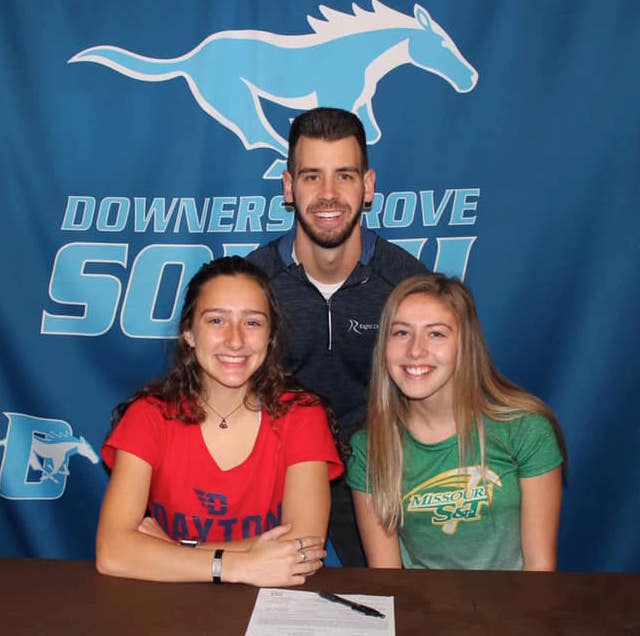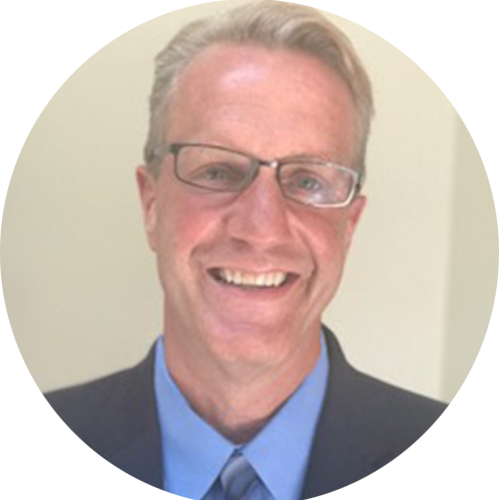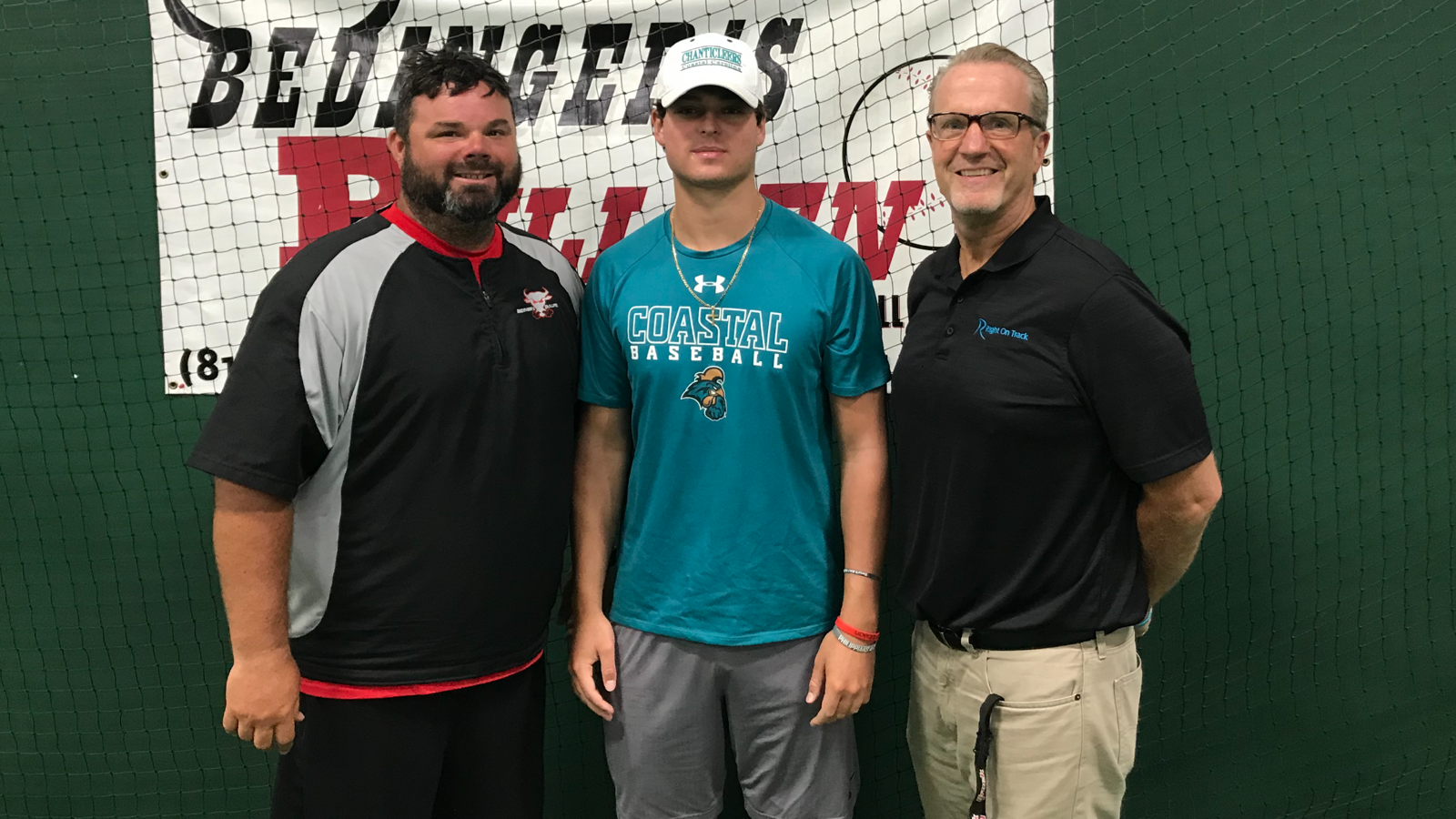 Todd Colvin joined Right On Track as an Athlete Consultant in 2018. While officially in the role of Athlete Consultant since 2015 with National Scouting Report (NSR), he has been assisting student-athletes for decades. Todd thrived for over 25 years as an educational leader in the Chicago suburbs. His diverse roles and experiences as a former high school teacher, coach, principal and superintendent have provided him the opportunity to assist hundreds of student-athletes and their families on obtaining their collegiate pursuits.
Todd prides himself on assisting student-athletes in the recruiting process and with his wealth of knowledge and experiences, Todd has the ability to enhance his athletes focus on their academics, strength training and nutrition to optimize their educational and athletic opportunities.
Sports have played a major part in Todd's family history. His entire family has played and/or coached at the high school and collegiate level with both his brother and son having had stints in the NFL (Zach Colvin was a member of the 2017 LA Rams).
Todd, who lives in the greater Joliet area with his wife Jayne, obtained his Bachelor's Degree from Michigan State University, his Masters Degree from Governors State and completed his Doctoral work at Northern Illinois University. When he is not still trying to participate in sports, you can find him attending local high school and college sporting events as well as working with his athletes at Bedinger's Bullpen in Joliet, IL.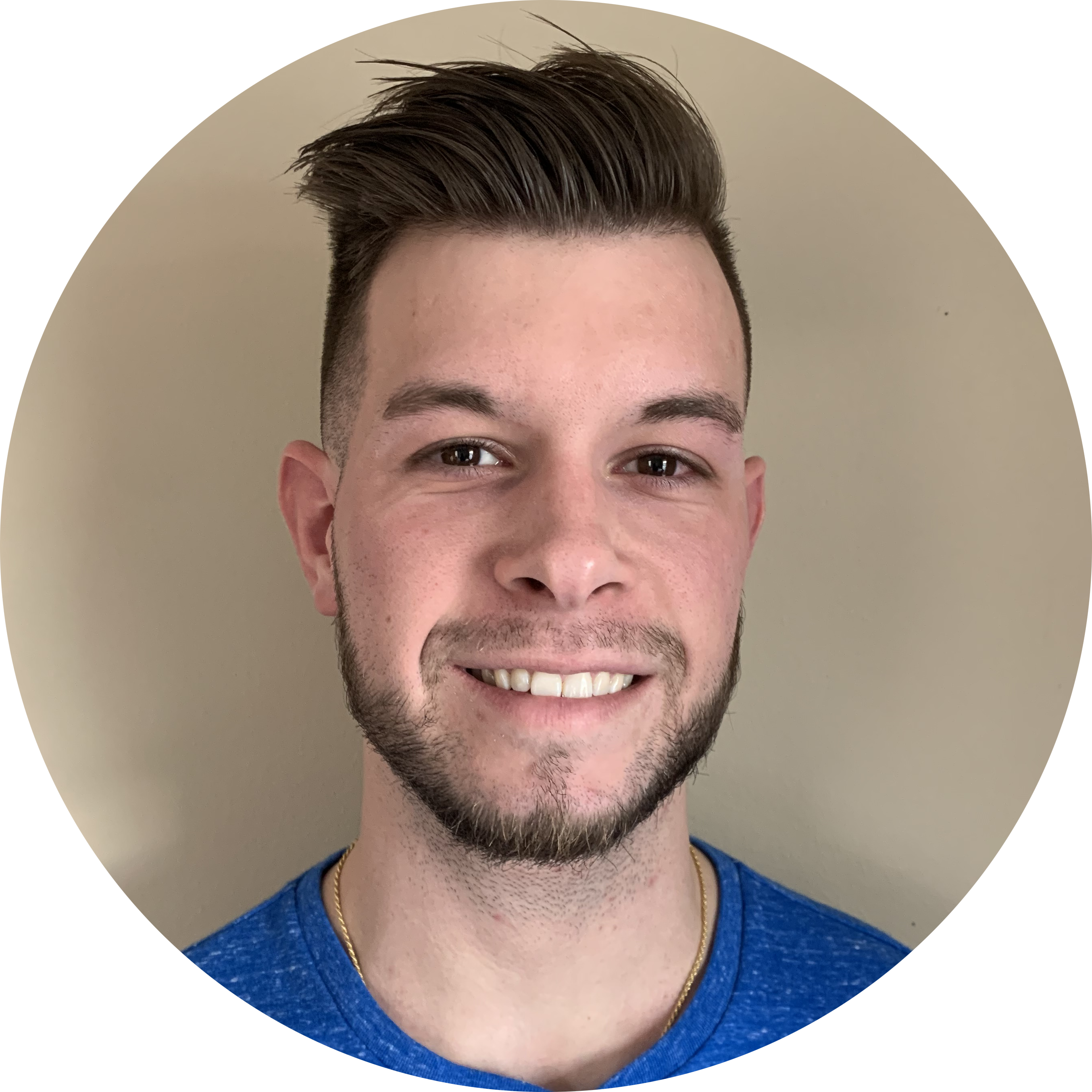 Josh Novelli joined Right On Track in 2019 as a Recruiting Coordinator. Being highly involved in sports throughout his life, Josh has a great understanding of how to take control of the recruiting process to maximize the student-athletes potential. 
Josh prides himself in being able to closely relate to the student-athletes as well as teaching athletes the great importance of putting themselves in the best position by walking them through how to properly market themselves to college coaches. 
Josh attended Southern Illinois University in Carbondale where he received a Bachelor's degree in Sports Administration. During his time at SIU, Josh worked with the Washington Redskins as a Sponsorship and Marketing Intern as well as working with the Chicago Sky as a Gameday Operations Intern.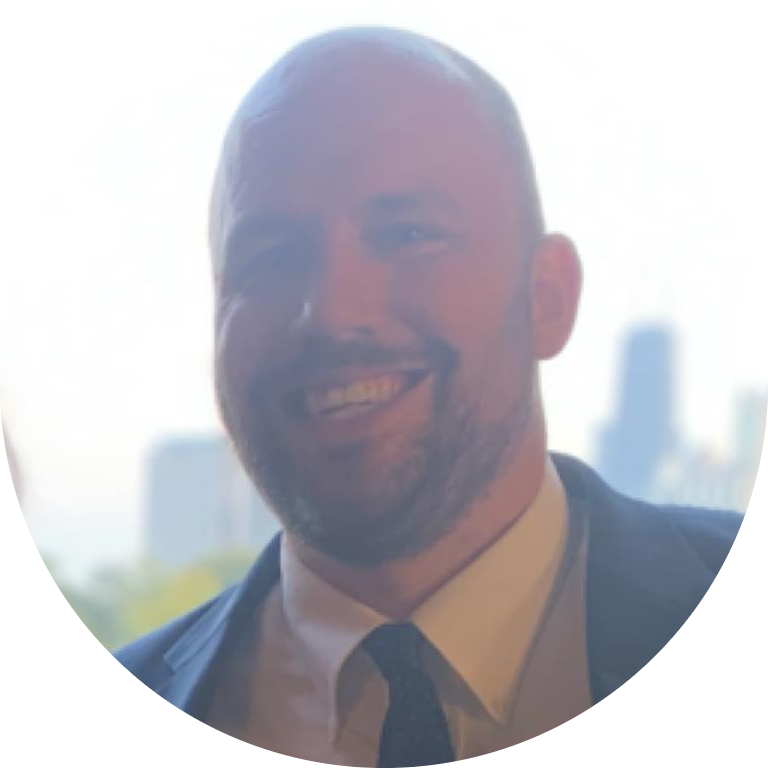 Kyle Thomas joined Right On Track as a Recruiting Coordinator in 2022, having seen every side of the recruiting process in his career. The current head women's basketball coach at Harper Junior College and former assistant for the men's program, Kyle has recruited athletes and helped players get recruited to play at 4 year universities after Harper. 
Kyle's experiences as a Coach at Harper College allowed him to learn what is important in the recruiting process for an athlete and what is important to college coaches. His attention to detail, work ethic and enthusiasm for athletics allows Kyle to excel as an Athlete Consultant. 
Before making his home in Barrington, Kyle received his bachelor's degree from Illinois State University in 2010 in Recreation Management with a minor in Coaching. Kyle is also the Athletic Manager for the Hoffman Estates Park District running youth baseball, youth basketball and adult sports leagues. When Kyle is not with his team coaching, you can find him on the golf course or enjoying cubs game at Wrigley Field.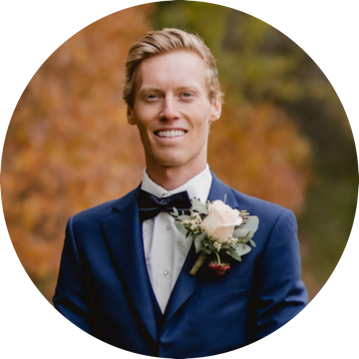 Matt Cooper joined Right On Track in 2023 as a Recruiting Coordinator. Having gone through the collegiate recruiting process himself, Matt understands the value in providing top-notch education and assistance to student-athletes and their families.
As an athlete consultant and high school coach, Matt prides himself on his ability to relate to his cross country and track athletes. He believes that each student-athlete has a unique story to tell. With proper marketing and communication, that story will be better understood by collegiate coaches.
Matt lives in the greater Madison (Wisconsin) area with his wife, Sam. He obtained a Bachelor's Degree in Exercise Science from the University of Wisconsin – Eau Claire and a Master's Degree in Health Promotion from the University of Wisconsin – Green Bay. Outside of recruiting and coaching, you'll find Matt out training for local endurances races, spending time with his dog, and cheering on the Green Bay Packers and Wisconsin Badgers
It's Never Too Early to Begin The Recruiting Process
Starting early is proven to provide our athletes with greater exposure, more opportunities and increased chances of securing an offer at their dream university. We offer a free evaluation to determine if the student-athlete has the necessary combination of academics, ability, character, and passion to compete at the collegiate level.